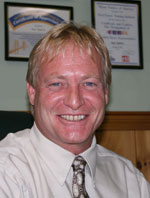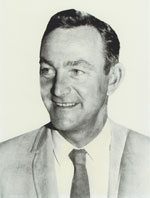 Roger Roberts, Jr. (Peter)
Born in Lebanon, NH, and a graduate of the local public school system, Peter attended college in Burlington, VT, studying Business Management. He returned to the Upper Valley, where he owned and operated a local restaurant for over 13 years. While operating his restaurant, Peter continued to work in the family Real Estate, Auctioneer and Appraisal business. He completed his education in Real Estate Appraising and attended Missouri Auction School as a Certified Member of the Appraisers Guild of America. Peter is the Principal Broker of the family business. With his lifelong experience in the Upper Valley, his clients appreciate the knowledge he brings to the table.
Roger J. Roberts 1928 - 2008
Roger began the business on a dream that he had to be his own businessman. He was born in Lebanon, NH and moved away to his adoptive family's farm in Roxbury, VT, where he completed his education and entered the US Army at the age of 16. In 1953, he returned to Lebanon, NH and convinced that his job as a parts manager was a dead end, he came home and announced that he was going to be a full time used furniture salesman. Roger threw himself into the enterprise, compensating for his lack of experience with a seven days a week work ethic he learned growing up on the farm.
His dream grew into a real estate, auction, appraisal and liquidation business for more than fifty years, that bears his name and sustains his family to this day. Up until the day he died, on October 31, 2008 at the age of 80, Roger was looking over the shoulders of his children, reminding them of the strong work ethic, honesty, trust, integrity and experience.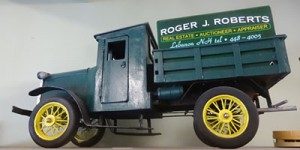 Roger J Roberts Real Estate continues for the Second Generation on the values that Roger was committed to.